Inspiring Health Wisdom From Within...
Do you feel that you have an important contribution to make with your life,
but are frustrated by your capacity to move forward due to feeling unwell?
Don't let your health stop you from being who you truly are...
"Health challenges can be messages to guide you back to balance"





Soul Integrity

has been created especially to support people who seek to enhance their well-being so they are more able to unfold their fulfilling, unique contribution in the world.
Life can feel incongruent and disconnecting when those around you presume the unwell you is truly you, without seeing the immense distress underneath. Especially when you strive to find a way through the veil that is curtailing the expression of your true personality and hindering your ability to live the life you would ideally be able to.
The suppression of our true nature and identification with labels can come at an insidious yet devastating cost. We can often find ourselves feeling so disconnected from who we are inside, that we can barely feel what that is anymore.
As time goes by, we may apply different coping strategies as compensation for this reality and make imbalanced decisions that create an ever-greater spider's web of discomfort on all levels of our being.

By drawing alongside you for a while, to listen, share
and delve deep enough to make a real difference together, Jenny can support you with health mentoring.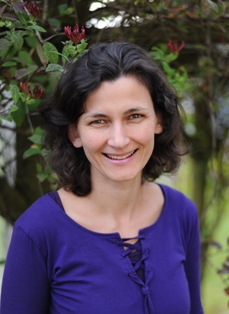 Offering extensive experience anchored in nursing knowledge and natural health awareness, Jenny can help you craft practical and realistic solutions unique to your situation so you can discover your clear pathway towards feeling truly well again.

"I have witnessed the vulnerability of not investing time and interest in caring for ourselves. Self care is far from selfish. We can only fully assist others when we care for ourselves. I will support you to harness the wisdom of choosing to be proactive and assist you to acquire the knowledge and skills to make more informed choices for yourself. By taking time to listen and understand you, considering the depths and all aspects of your experience, we can collaborate to find a new perspective, shedding fresh light on your circumstances. From there, we can create a plan to be able to move forward together." Jenny




Copyright © Soul Integrity Ltd 2023 All Rights Reserved
All files, images and content on and within this website are copyright of Soul Integrity Ltd, is protected under UK copyright law, and may not be duplicated, copied, modified or adapted, in any way without our written permission. Our website contains service marks or trademarks as well as those of our affiliates or other companies, in the form of words, graphics, and logos. Your use of our website, blog or services does not constitute or grant any right, ownership or license to use our service marks or trademarks, without the prior written permission of Soul Integrity Ltd. The copying, redistribution, use or publication of any such content, is strictly prohibited.
Opinion Disclaimer - The views and opinions expressed within this website and affiliates, during consultation, at events, within content text, video, seminars or talks are those of the author, mentor or speaker and do not necessarily reflect the official policy or position of Soul Integrity Ltd. Any content shared is not intended to malign any religion, ethnic group, club, organization, company, individual or anyone or anything.
Health Disclaimer - Collaborating with Jenny for support does not replace any medical advice and you are advised to consult with appropriately qualified healthcare professionals for diagnosis and treatment of disease. The information we share during sessions, in emails and support material is private, and intended for educational and awareness purposes only. Full responsibility remains with the client for the decisions made about their own health and life.